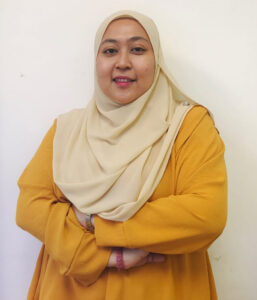 Welcome to EdQuest International School
As the proud principal of EdQuest International School in Ipoh, Perak. I am honoured to have the opportunity to lead and serve our community. I extend my sincere gratitude to the management of the EdQuest group in Malaysia for entrusting me with this role.
At EdQuest International School, we are dedicated to providing a high-quality education that empowers our students to become lifelong learners and productive members of society. We understand that every student is unique and has their own learning style and goals, and that's why our education system is designed to cater to the individual needs of each student. Our ultimate goal is to help each student reach their full potential.
To ensure success for all students, we offer an enriching, child-centered curriculum that is well-balanced and structured, along with a whole-school focus on student welfare that prioritizes the positive recognition of student achievements. Our teachers are highly qualified and experienced educators who are committed to supporting each student's learning journey through quality instruction and guidance tailored to the individual needs of each student.
We believe that an education system that cultivates a child's imagination is more valuable than one that does not. The imagination is the source of new ideas and progress, and that's why at EdQuest International School.
Safety is of the utmost importance at EdQuest International School, and we actively promote a holistic, safe and healthy lifestyles. We also initiate activities that contribute to sustainability and conservation of the environment.
We recognize that parents are their child's first and most important teacher and we welcome and encourage active involvement of parents in their child's education. We strive to build strong parent-teacher relationships, which are crucial for the academic success of our students.
As the principal, I am always available to discuss any concerns, questions, or ideas you may have regarding your child's education. Our school is an outstanding learning community, where everyone is dedicated to maintaining a high standard of excellence.
With a supportive parent community, dedicated staff, excellent resources and facilities, and fantastic students, we are confident that, with the support of all stakeholders, we can take our school to the next level of excellence. Together, we can make EdQuest the best it can be. We look forward to welcoming you to be a part of our vibrant learning community.
Ain Nafiza
Principal, EdQuest International School
we educate to inspire… GREATNESS!
dream. achieve. inspire.