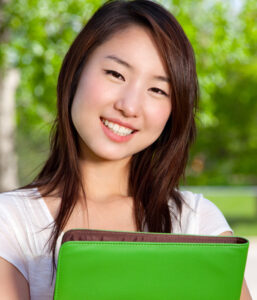 Program 7: Corporate English Program
Level: Beginner | Advanced | Intermediate
Our Corporate English Program is designed to help professionals improve their English language skills in the context of a business setting. The program is geared towards non-native English speakers who are working or planning to work in an international corporate environment, and is tailored to the specific needs and goals of each participant.
The program includes a combination of classroom instruction, group discussions, and real-world scenarios, which will provide participants with the opportunity to learn the vocabulary, grammar, and communication skills necessary to excel in a professional environment. Topics covered in the program include:
Business vocabulary: Participants will learn the language and terminology specific to their field, including finance, marketing, management, and more. This will enable them to understand and use industry-specific jargon and language with ease.
Writing for business: Participants will learn how to write professional emails, memos, and reports in clear, concise, and effective English. They will also learn the conventions and expectations of business writing, such as format, tone, and style.
Meetings and presentations: Participants will learn the language and strategies for effective participation in meetings and presentations in English. This will include learning how to effectively structure a presentation, as well as how to ask and answer questions, and participate in discussions.
Negotiations and small talk: Participants will develop the language skills needed to navigate business interactions such as negotiations and small talk in English. They will learn key phrases, strategies, and cultural norms for these interactions, to enable them to communicate effectively and build relationships with clients and colleagues.
Pronunciation and Accent reduction : Also, the program will focus on accent reduction and clear pronunciation to help participants improve their intelligibility and comprehensibility in spoken English, as well as learn techniques to improve the fluency, rhythm, and intonation of spoken English.
Throughout the program, participants will have the opportunity to practice and apply their new skills in a supportive and encouraging environment. They will work with experienced trainers who are native English speakers and experienced professionals in business. The trainers will provide personalized feedback and guidance to help participants improve their English skills and achieve their goals.
In addition to the in-class instruction, the program will include opportunities for networking and cultural exchange with other participants from diverse backgrounds, which will enable participants to experience the nuances of the language and develop cross-cultural understanding.
Our Corporate English Program will provide participants with the language skills and cultural understanding they need to succeed in a global business environment. Whether you're looking to improve your English skills for work, or simply want to become a more confident and effective communicator in your personal and professional life, our program is the perfect choice.
we educate to inspire… GREATNESS!
dream. achieve. inspire.