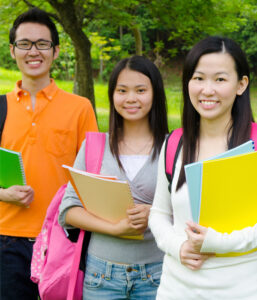 Program 9: Customised Training Programs
Level: Beginner | Advanced | Intermediate
Our Customized Training Programs are designed to meet the specific needs of individuals and organizations. We understand that every company is unique and has its own set of training needs, and that's why we offer customized training solutions that are tailored to the specific requirements of each client.
Our team of experienced trainers will work closely with you to understand your unique training needs, and then design and deliver a program that addresses those needs and helps you achieve your goals. The program can be tailored to suit the needs of employees at any level, from entry-level staff to C-level executives, and can cover a wide range of topics such as leadership development, team building, communication, customer service, and more.
The training can be delivered on-site at your organization or remotely, depending on the preference. On-site training allows for a more immersive experience and allows employees to immediately apply what they've learned to their work environment. Remote training, on the other hand, offers flexibility and cost-effectiveness, allowing employees to attend the training from the comfort of their own home or office.
Our Customized Training Programs are also tailored to fit a variety of industries, including but not limited to, technology, healthcare, finance, and manufacturing. This ensures that the training is relevant to the specific needs of your organization and industry, and that employees are able to apply the training to their specific roles.
The training programs are designed to be interactive and engaging, providing employees with hands-on experiences and real-world scenarios, which will help to ensure that they retain the information and can apply it to their work. We also provide a post-training support to ensure that employees are able to apply their new skills and knowledge to their work, which in turn helps to drive their personal development and the success of the organization.
With our Customized Training Programs, you can be sure that your employees receive the training they need to excel in their roles and drive your organization's success. We work closely with you to understand your training needs and goals, and design a program that will help you achieve them. Contact us today to discuss how we can create a customized training program that is tailored to your organization's specific needs.
we educate to inspire… GREATNESS!
dream. achieve. inspire.